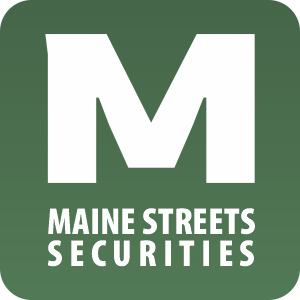 Alternatives


Alternative investments can maximize ROI through unique investment opportunities.
Reduce portfolio instability because of their low correlation to traditional asset classes. Maine Streets Securities network of independent licensed broker dealers has a long-proven track record in purchasing and managing both liquid and illiquid alternative assets. Clients have access top managers who have partnerships that avail them of exclusive opportunities.
Private Equity


Maine Streets Securities network of independent agents has a long track record of investing in to private equity for maximum returns. We work with a wide array of independent licensed or registered managers to manage client investments across the broader private equity landscape, including opportunistic, distressed, buyout, growth equity and venture investments.
Private Debt – We work with independent registered investment advisors that purchase and originate senior and subordinated debt with strong covenants, structural protections and collateral. By investing with one of our independent registered investment advisors, you can generate high-cash returns and attractive risk-adjusted ROI consistently.
Real Estate — We make direct investments in multi-family and commercial real estate. Real estate fits into many asset classes, so we offer a wide array of option both pure investment and offering opportunities for clients to invest in a way that fits their needs. Maine Streets Securities can also arrange to hold your real estate property in trust and act as an asset manager.
Real Assets — Direct investment in commodity and infrastructure projects through various funding sources and creative structuring.