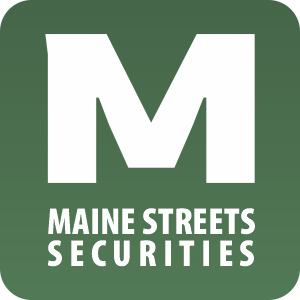 When you need professional advice to protect, preserve, and assign your family's wealth, you can be confident that our Maine Streets Securities network of third party advisors, will help you make the right decision. Gain the clarity, peace of mind, and confidence you deserve, working with the Trust Services division at Maine Streets Securities. High touch service delivered with security and confidence – it's the reason our experts are the highest ranked in the industry. At Maine Streets Securities, our teams proven track record and decades long experience speak volumes to clients who trust us with their most precious asset, their family wealth. When you work with us, you can be certain that your wealth will be secure and will continue for generations to come. If you are ready to move forward, we can help you transition to the next phase. Whether you decide to choose an individual as a fiduciary, or trust in the security of a professional fiduciary, we will work with you to execute a successful transition plan.

Although for some, choosing a trustee or executor can be a highly emotional decision, it is vital to review certain determining factors with objectivity before moving forward. An individual trustee must of course be a closed trusted advisor, but in addition, there are factors that need to be present, like resources, impartiality, knowledge, availability and continuity. Often the chosen trustee has some capabilities, one or more of the strengths, but still may lack the other necessary qualities. So, it's not uncommon, for families to assign a professional fiduciary to work in tandem with the trustee, whether that be an advisor, a family member, or a close friend.

When working with a family, whether it be in the role of trustee, executor or fiduciary agent for family members, we bring with us a wealth of experience and knowledge unparalleled in the industry. Utilizing a flexible and creative solution-oriented approach, we facilitate the process to help families seamlessly move through an often highly difficult transition. Our personalized style enables us to develop long-term relationships with families and facilitate complex decision-making. Our philosophy includes clear and highly personalized communication with all parties, and a consistent focus on professionalism, compassion, and understanding.
TRUSTEE/CO-TRUSTEE/EXECUTOR SERVICES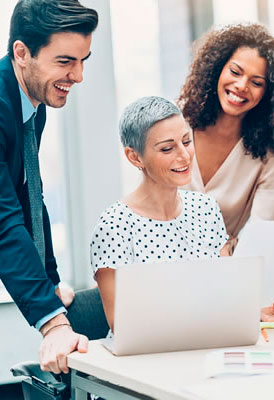 Choosing a trustee is a highly personalized decision and one that is mired in a great deal of responsibility. Whether you are considering an individual trustee or a professional fiduciary, the role requires a certain amount of initiative, management aptitude, impartiality, and commitment. Administrative tasks must be carried out to perfection. These include certain document delivery and management as well as ascertaining that all respective documents align with the grantor's wishes. Additionally, a trustee is tasked with being the liaison and reporter of all communication among and with beneficiaries and interested parties. Unlike many trustees, Maine Streets Securities network of outsourced third party agents have decades long track record in managing and coordinating unique trust assets such as real estate, utilities and energies, private equity and family businesses. Our expertise in complex entity administration, including family partnerships and LLC's, distinguishes us as leaders, and well ahead of our competitors in this area.
Maine Streets Securities was founded on a philosophy of service and trust. We believe that our personalized approach garners a sense of lasting trust with our clients. An unmatched level of trust, combined with a dedicated and superb team of top experts in the field, allows us to deliver the peak execution expected from a professional trustee, but with the care and compassion provided by a personal trustee. Our trustee services are offered by our network of independent third party licensed providers and not by Maine Streets Securities directly.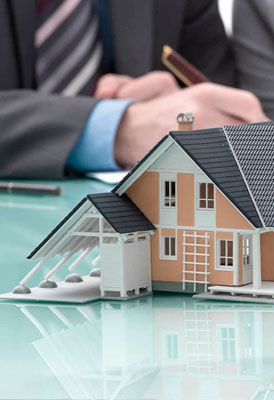 Acting as an executor for high-net worth individuals, calls for the expertise of a professional as it can be a highly complicated, protracted, and often tedious task. The teams at Maine Streets Securities encompass the experience and expertise required to serve as executor for even the most multifarious estates.
Maine Streets Securities coordinates a comprehensive staff of experts to carry through on all estate settlement services from planning to settlement and sales. These experts include legal counsel and tax advisors, new hires and supervisors for auctions, data and administrative contractors, and certified public accountants for settlement. Our expertise and success in managing these sensitive and complex tasks, allows more expedient settlement of estates. Our consistent dedication, and unwavering proficiency, lessens the burdens on beneficiaries and allows for the full focus to be on the last will and testament of the decedent.

Estate settlement services are offered by independent licensed trust companies, notary's, attorneys and other third party providers licensed in the jurisdiction where such services may be provided.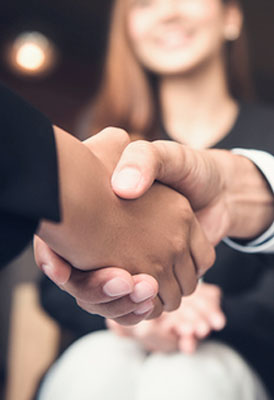 An unparalleled level of expertise and service.
Many clients do not have a pressing need to partner with a trustee or executor. For these consumers, we can act instead, as agent on behalf of our clients. As with any highly confidential and trusted fiduciary relationship, an agency partnership is built on a foundation of faith, mutual understanding, and loyalty.


When acting as agent for the client, we work under the client's direction and within many different advisor capacities. These include acting as portfolio manager, real estate overseer, and trust advisor. In all roles, our clients have come to expect the highest level of care, meticulous attention to detail, and an unyielding level of expertise.

Our network of independent agencies would be pleased to address all of our clients needs in accordance with local laws and regulations.